September Community Events 2017
Submitted by SAcommunity on Fri, 09/01/2017 - 16:21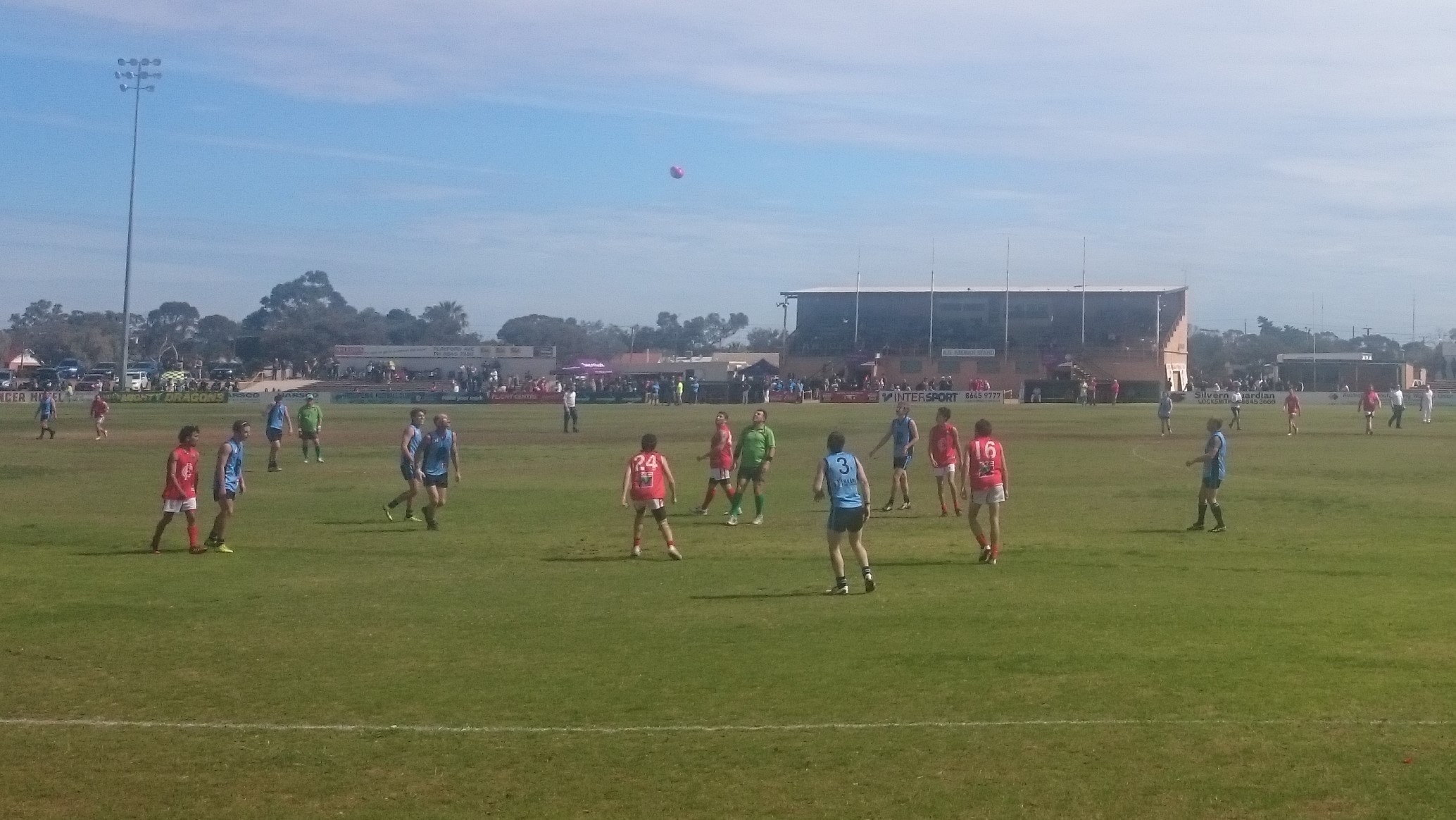 Photo: Country Football
September Community Events 2017

1-30 September 2017
Dementia Awareness Month 'You are not alone'
In SA visit Alzheimer's Australia SA or contact the National Dementia Helpline 1800 100 500

1-30 September
Biodiversity month
In SA visit the SA Dept of Environment, Water and Natural Resources website and find out about how to get involved in managing the natural resources near you.

1-30 September
Prostate Cancer Awareness Month find a support group near you in SA

3 September
Merchant Navy Day Memorial Service in South Australia join the Merchant Navy Association of SA in their annual service at 11am at the Port Adelaide memorial.
7 September
Threatened Species Day
In SA: Visit DEWNR and connect with SA's environment

8 September
International Literacy Day (UNESCO) 'Literacy in a digital world'
In SA contact the Reading Writing Hotline 1300 6 555 06 and find out more about the work of the Australian Literacy Educators' Association (ALEA)

10 September
World Suicide Prevention Day (WHO) 'Connect, communicate and care'
In SA contact Lifeline Adelaide Call 13 11 14 for assistance or find out how you can volunteer
Visit the Square www.square.org.au website for suicide questions answers & resources developed by General Practice SA & Relationships Australia SA

16 September
International Day for the Preservation of the Ozone Layer 'Caring for all life under the sun' In SA find more Ozone layer information on the Dept of the Environment & Energy website

21 September
International Day of Peace In SA consider joining the Women's International League for Peace & Freedom

28 September
World Maritime Day 'Connecting Ships, Ports and People'
In SA visit the Maritime Union SA branch or if you are looking for social activities join The Merchant Navy Association
28 September
GovHack Award Nights Announced
GovHack South Australian Awards Night will be held from 5pm on the evening of the 28th at the Open State Dome, Victoria Square, Adelaide. Register for your ticket and celebrate the winning teams and cheer on our amazing competitors.
28 September – 8 October
Open State 28 Sept-8 Oct 2017, a festival of collaboration, innovation, ideas & enterprise.
28 September – 4 October
Festival of Good Humans a fresh approach to connecting the community. Where good humans come together to do great things. This new and creative initiative will be during Open State and you can be part of the Festival of Good Humans in many ways. Please register your interest now!

29 September
National Police Remembrance Day find details on local South Australian services here
SA Police Academy, Strathfield Terrace, Taperoo at 11am
Murray Mallee Police Service, Banrock Station, Kingston on the Murray at 11am
Sign up for the newsletter!