Horticultural Therapy SA - Garden Tour 17 Feb 2018
Submitted by SAcommunity on Mon, 02/12/2018 - 10:55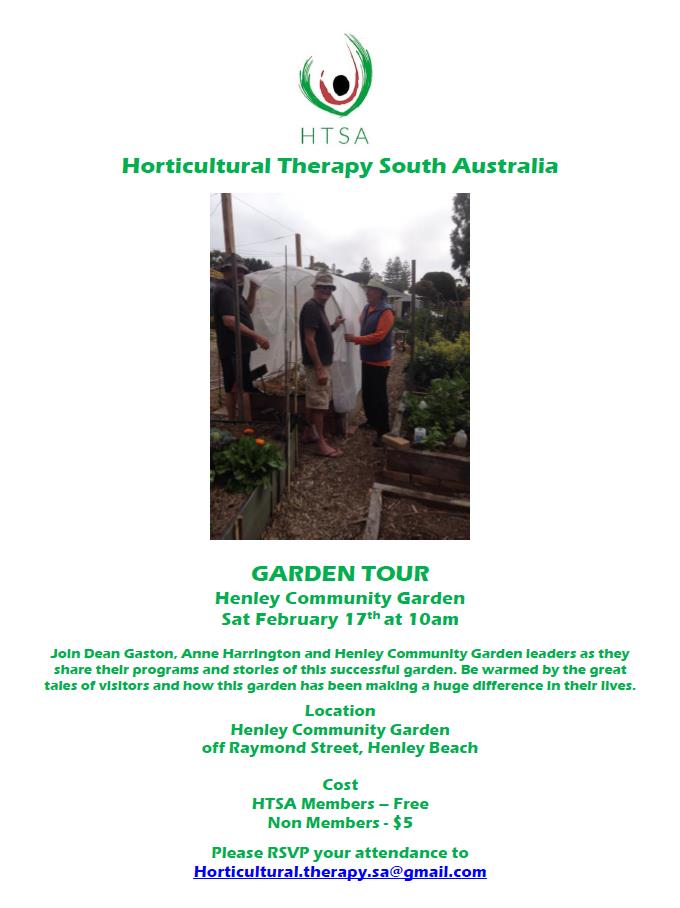 Horticultural Therapy South Australia is hosting their first garden tour for 2018 at Henley Community Garden on Saturday February 17th at 10am.
The group promotes the use of garden environments as a therapeutic tool for health and wellbeing with discussion groups and seminars on garden design.
Join them as Dean Gaston, Anne Harrington and Henley Community Garden leaders share their programs and stories of this successful garden. Be warmed by the great tales of visitors and how this garden has been making a huge difference in their lives.
Location: Henley Community Garden (off Raymond Street, Henley Beach 5022)
Cost: HTSA Members – Free, Non Members - $5
Please RSVP your attendance to Horticultural.therapy.sa@gmail.com
Sign up for the newsletter!