Submitted by KatieH on Thu, 03/29/2012 - 16:01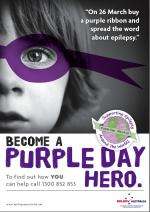 Connecting Up Australia staff members Katie and Ryan visited the Hutt Street Centre to find out some more about the services that they offer. The Centre runs a day drop in centre and a meal centre which is managed by Brenda and a team of dedicated volunteers. From providing meals and showers to organising recreational events and a safe, welcoming common room for watching television, reading and quiet chatting, the Hutt Street Centre aims to provide the homeless and the lonely with the basic social networks and support that most of us take for granted.
Brenda has been working with the Hutt Street Centre preparing meals for her clients for 17 years and is about to make her one millionth meal. 5 days a week she is responsible for ensuring that 90 breakfasts are made and around 140 lunches.

Brenda says that sometimes the most challenging thing is to be able to prepare a nutritious meal every day without breaking the budget. Often, volunteers bring in excess supplies of fruit and vegetables for their own gardens which is a nice addition to regular meals. By conserving and preserving summer fruits, the kitchen has been able to make a years supply of jam.
We asked Brenda if she could share one of her recipes with us and she'd even prepared it so that we were able to show you what yours should look like.

Creamy lemon pepper chicken with vegetables
(2 serves)
Ingredients
2 Chicken breast
2 potatos
1 zucchini
1 large carrot
Some butter (quantity to your liking)
Lemon pepper seasoning
Sour cream
Method
Rinse any dirt off the potatoes, parboil them and then transfer to a baking tray and put them into the oven to roast them
Slice up the zucchini and the carrot in preparation for steaming
Tenderise the chicken breast
Heat the butter in a nonstick pan over medium-high heat.
Whilst the chicken is cooking, transfer the zucchini and carrot into a steamer (if you don't have a steamer, a microwave will do, but the carrots will take longer than the zucchini)
Cook chicken until well browned and almost cooked through, about 4-5 minutes on each side.
Let the chicken breasts rest for a few minutes then seasonwith lemon pepper to taste
Add a dollop of sour cream to each chicken breast
Plate it all up, and buon appetito!
Sign up for the newsletter!