City of Prospect Spring Fair 2017
Submitted by SAcommunity on Thu, 11/02/2017 - 00:00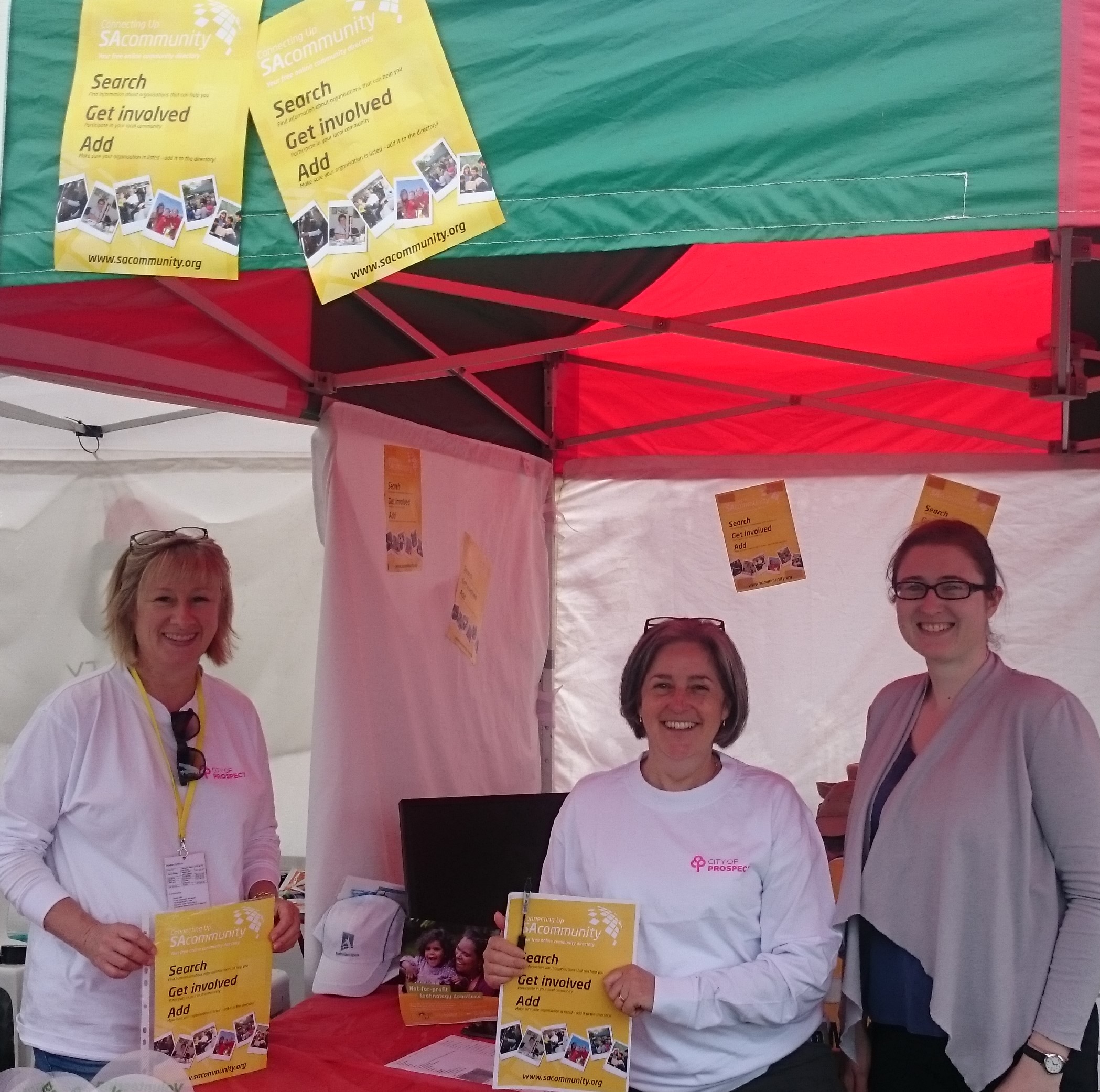 Photo (R to L): Alison Wall, Community and Volunteer Program Coordinator, Flavia Martini, Prospect and SAcommunity Volunteer and Catherine McIntyre, Community Information Coordinator, Connecting Up Inc. in the City of Prospect Information Tent.

The City of Prospect held their annual Spring Fair at Broadview oval on the 28th October. The celebratory event is held to assist local community groups in Prospect enabling them to introduce and promote their organisations, demonstrate their services to the public and in many cases provides a prized fundraising opportunity.

Prospect council is a valued SAcommunity partner and the Spring Fair illustrates how SAcommunity information can assist a council to contact and keep in touch with local community groups for council events and assist residents to find local information.

As a partner, contributing and maintaining SAcommunity is part of their council's strategic plan for a strong community network. In fact, Mayor David O'Loughlin appears in the SAcommunity Film representing the programs council stakeholders. Prospect Council volunteer Flavia has been undertaking SAcommunity editor training to ensure that the information on clubs, community groups and agencies located and working within Prospect are current.

Contact the SAcommunity team by email at support@sacommunity.org or phone on 08 8212 8555 extension 203, for more information on how SAcommunity can assist your council to manage, update and publish your local community service data.
Sign up for the newsletter!