Vietnamese New Year Festival 10 - 11 Feb 2018
Submitted by SAcommunity on Mon, 02/05/2018 - 00:00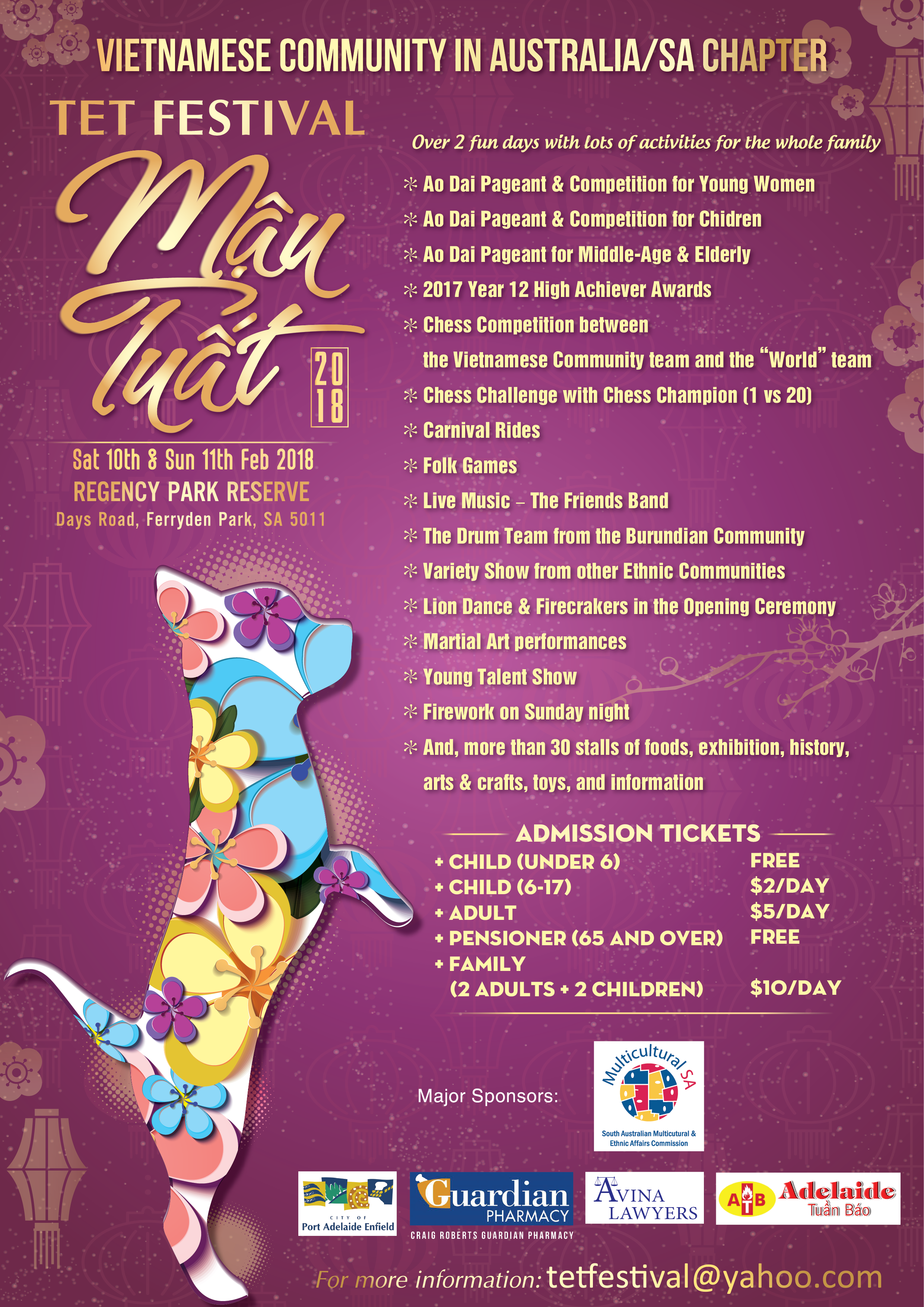 The Vietnamese Community in Australia South Australian Chapter Inc.

is holding a Vietnamese New Year Festival on Saturday 10th and Sunday 11th February in Regency Park Reserve, Days Road, Ferryden Park. The Tet Festival will run over two family fun days with activities for everyone.

The organisation began in 1978 and offers a range of social welfare services for Vietnamese and non-Vietnamese people, catering for increasingly diverse new arrival communities.

The Tet festival will feature an Ao Dai pageant and competition featuring Vietnamese traditional dress for children, young women, middle-aged and elderly competitors. There will also be variety and talent shows, chess challenges, martial art performances, live music, carnival rides and more than 30 stalls of food, art and crafts, information and exhibitions.

For more information visit: tetfestival@yahoo.com
Sign up for the newsletter!