The Gilbert Valley Men's Shed
Submitted by SAcommunity on Mon, 01/23/2017 - 10:30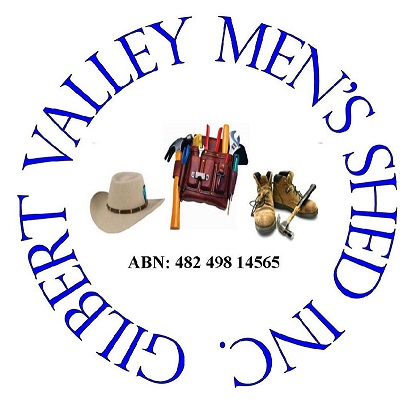 Men's Sheds are always close to our hearts at SAcommunity, they "galvanise" retired men in their district to connect with each other, providing a means for men to be active, create friendships and promote creativity. At the same time local men's sheds address many of the factors that tend to affect men after their working lives have ended, such as social isolation, health and emotional wellbeing issues that can arise after retirement.

Recognising the importance of Men's Sheds and the significant social return on investment they bring to local communities, the Federal Government has funded the Australian Men's Shed Association to represent Men's Sheds across Australia such as The Gilbert Valley Men's shed at Riverton, in the Clare & Gilbert Valley Council. We asked Coordinator John Burton and secretary Ken Churcher to introduce us to their shed and share their story.


The Gibert Valley Men's Shed (Formally Jingle's Community Shed and Garden)
The beginnings...
Our shed was basically formed on the recommendation of the District Nurses who served Riverton and other townships in the past who recognised the need in the community.
The "Jingle's Rag" the original Gilbert Valley Men's Shed newsletter, documented the establishment of the shed with the following information printed 4th May 2005 Vol 1, No 1.
Men Unite for Better Health
Throughout the summer months, Mid-North Health have been having discussions with the men throughout the Gilbert Valley, with meetings being held at the Riverton Soldiers Memorial Hospital.
The results of these meetings will be the establishment of "Jingle's Shed". Men's health has long been an issue in rural areas and it is recognised that this issue is best served in a venue where men can meet to socialise and work together in a team environment.
The Clare and Gilbert Valleys Council have been very generous in providing a large shed at the Riverton Council Depot as a work shop and meeting place, with the men all eagerly involved in the project planning.

Todays Story...
Today, the men's shed contributes to their community in so many ways, as John says, the men's shed saves lives, providing:
1 A place for men to meet and chat over a cup of tea, to build friendships and promote awareness of health and wellbeing, giving people the opportunity to solve or talk about any problems in good company.
2 A group that helps members of the community that could do with assistance, like Kerry from the Tom Goodfellow Memorial Assistance Fund by making memory boxes
3 A shed that helps organisations, such as the Riverton Scouts with pigeonboxes and the Riverton Primary School with pencil boxes and smartboard steps for the children
4 A space where members can work on various projects and can make items to help raise funds for the Shed, creating items including chopping boards for sale at the Riverton secondhand shop.
5 An opportunity to receive training on the various tools to assist members to learn new skills.
6 A social BBQ every month with the members of the shed to encourage social connections.

Interested?...
The Gilbert Valley Men's Shed is open every Wednesday and Thursday from around 9:30am to 2:30pm at the Council Depot Shed in Bruce St, Riverton. Contact John or Ken for further details, they always welcome new members who are interested in participating or would like to hear from people who can contribute to the shed with donations, tools, workbenches or ideas. There are all sorts of ways that people can help, even by just spreading the word about the shed.

Contact: John Burton (Co-ordinator) Ken Churcher (Secretary)
Mobile: 0419 814 511 Mobile: 0409 281 507
jwburton@activ8.net.au kchurche@bigpond.net.au
Sign up for the newsletter!