Cantabile Singers Fab 40 Concert 7 July 2018
Submitted by SAcommunity on Mon, 06/18/2018 - 01:00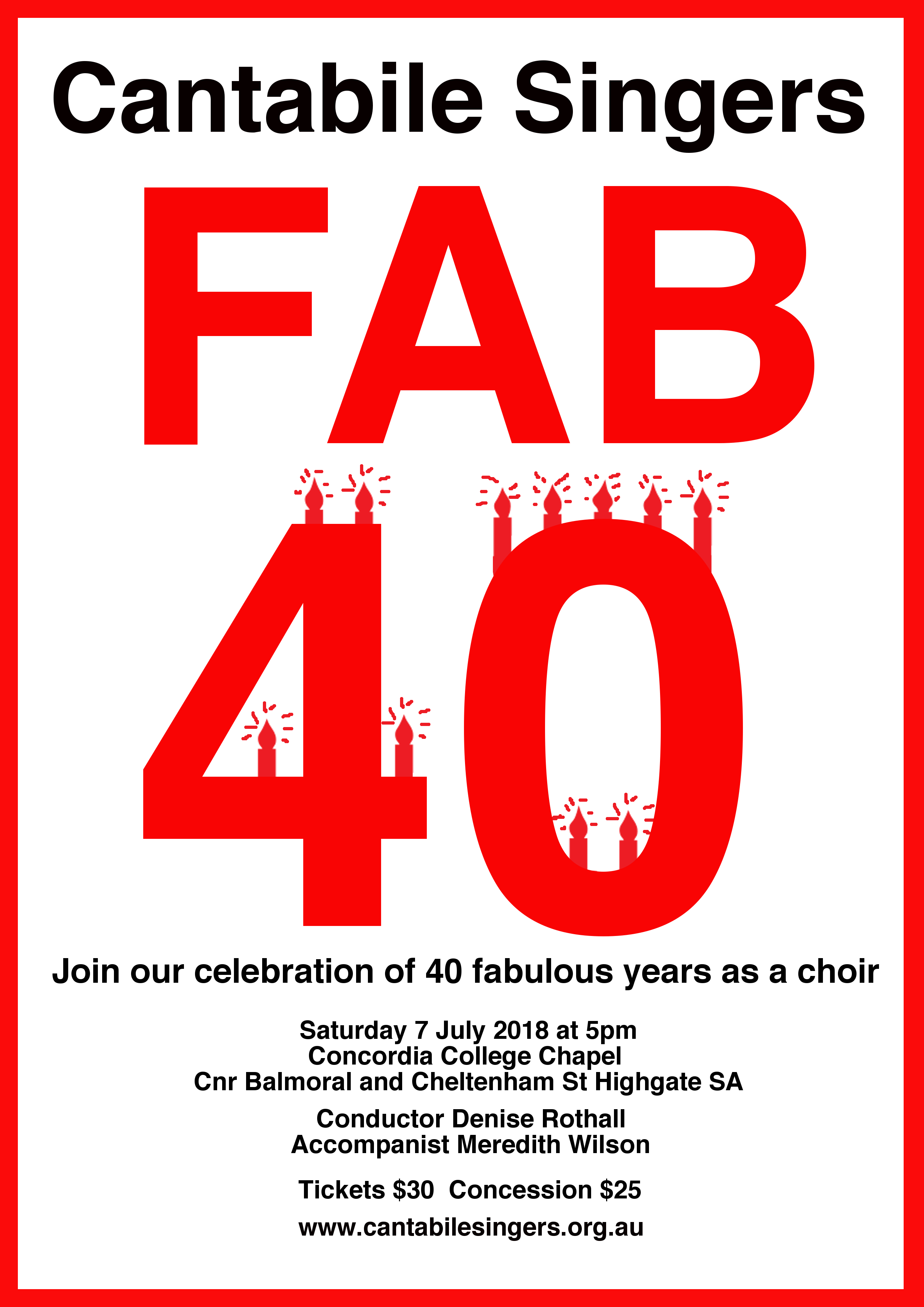 What: Cantabile Singers FAB 40 Concert
When: Saturday 7 July 2018 at 5pm
Where: Concordia College Chapel
Tickets: $30 adults, $25 concession
Visit: www.cantabilesingers.org.au

The Cantabile Singers a community choir, is hosting a concert to celebrate their 40th Anniversary. Join them in their celebration of 40 fabulous years as a choir, with music from Elvis, Carpenters, Bernstein, Sammy Davis Jr, Rutter, Gershwin, Gjeilo, Carly Simon and many more!


Sign up for the newsletter!