Carrington Cottages: Boarding house accommodation for men
Submitted by SAcommunity on Mon, 07/23/2018 - 01:00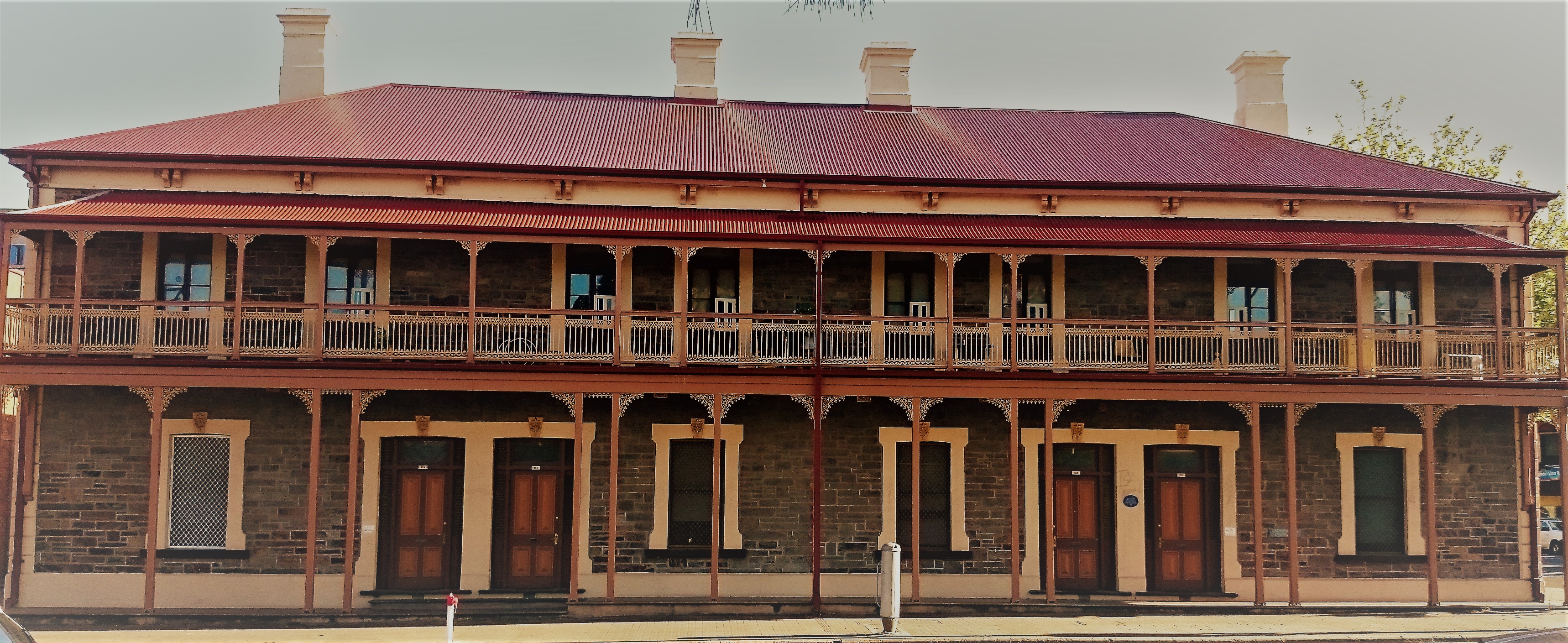 Winter brings an increase in demand for housing and homelessness services.
Uniting Communities Homelessness Gateway Service is a telephone service available on 1800 003 308 (free call from any phone), 24 hours a day 7 days a week, for assistance with support and access to emergency accommodation.

One organisation working in this area is Carrington Cottages, a not-for-profit which provides accommodation for men transitioning from homelessness to independent living.

How did your organisation start? and why did it start?
In 1989 Housing SA approached the Adelaide Sisters of Mercy (an order of Catholic Religious that ran several not-for-profit agencies in Adelaide for people in social and economic difficulties) to take over the Carrington Street boarding house. Sr Betty Schonfeldt was appointed Administrator, and a public association with an independent board of management was created under the SA Associations Act to be responsible for Carrington Cottages.
Sr. Betty remained as Administrator for twenty-five years, retiring in 2014. Over this long period of selfless service, Sr Betty provided accommodation and practical support for many hundreds of men in difficult economic circumstances. She became an icon in the homelessness industry in Adelaide, widely recognised as a compassionate but tough-minded negotiator for her tenants in their dealings with the welfare bureaucracy, and as someone who provided safe and secure lodging for men in times of need.
It is worth noting that, as a Catholic Religious Sister, Sr Betty received no personal salary or other reward for her work at Carrington Cottages – the Board paid the Sisters of Mercy a modest stipend to assist with Sr Betty's living expenses.
Sr. Betty remains in close touch with Carrington Cottages, running a range of social activities for our tenants.

What is your organisation and what do they do?

Carrington Cottages Ltd is a registered not-for-profit association that provides boarding house accommodation for men who are transitioning from homelessness to independent living. Located in two, recently renovated, nineteenth century terrace houses in Carrington Street Adelaide, Carrington Cottages has sixty single bedrooms, with tenants sharing kitchens, bathrooms and backyard recreation areas. We aim to provide a supportive environment for men who have been homeless to rebuild their skills, confidence and motivation to move on to independent living.

We believe that everyone should have a safe and secure place to call "home"

At Carrington Cottages we provide the following services for the benefit, comfort and wellbeing of our residents: Safe, comfortable and affordable accommodation; Practical support for residents and coordination of food donations.
How does your organisation help people connect?
Carrington Cottages organises social activities, transport to medical and welfare appointments and a listening ear and, if necessary referral to professional services.

How does your organisation help their community?
Carrington Cottages provides boarding house accommodation for men who are transitioning from homelessness to independent living.

What help does your organisation need?

Carrington Cottages welcomes support to assist us in our endeavours to continuously improve our services to our residents. Some of our current projects where help is needed are sited below:

•Technology - computers for residents to access online services whilst providing an opportunity to improve their computer literacy
•Provide Wi-Fi access for all residents
•Install photovoltaic electricity systems to reduce our substantial power bills
•Provide more common areas for recreation and support activities
•Ensure basic ambulance care is adopted by all residents
•Provide "starter kits" (basic household goods – linen; cookware; cleaning materials) to residents moving on to private accommodation
If you would like further information or to discuss the work of Carrington Cottages, visit their website at http://www.carringtoncottages.org.au/ email admin@carringtoncottages.org.au or call 0455 998 804.
Sign up for the newsletter!