U3A Prospect - University of the Third Age - Learning for the love of it
Submitted by Flavia on Wed, 10/03/2018 - 13:20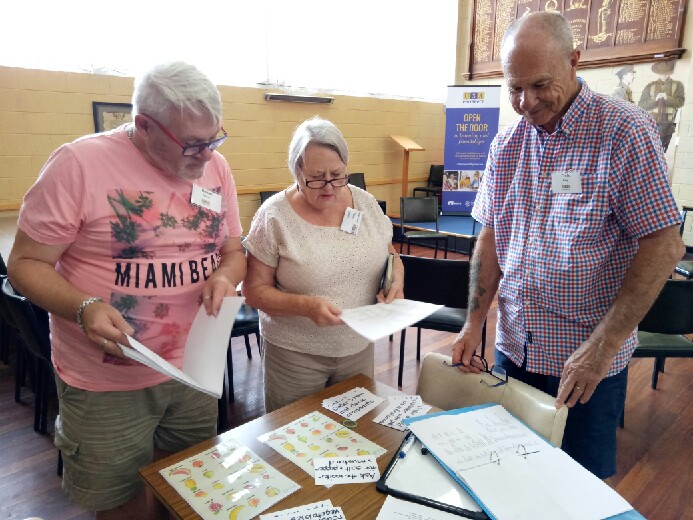 U3A (University of the Third Age) – Learning for the love of it!

SAcommunity lists 21 U3A groups in Adelaide. We recently had the opportunity to spend time with Jenny from Prospect U3A and find out about this dynamic, volunteer-run organisation.

In October 2016, Jenny and two like-minded friends set up a stall at the Prospect Fair with the idea of promoting the startup of U3A Prospect. The people of Prospect embraced the concept.
In February 2017, U3A opened in the Prospect RSL Hall, welcoming 80 members, 2 days a week. Fast forward to October 2018 and it's going strong with 130 members and Activities, Discussion Groups, Out and About Excursions over 4 days a week.
U3A Prospect is part of the world wide U3A movement and follows the guiding principles of promoting people in their retirement to come together to continue lifelong learning.
A collaborative approach with members learning from each other – learners could become teachers and teachers' learners as all can share their knowledge and skills. Activities are decided on by the members. Learning from groups already established within the community is also promoted.
The North Adelaide Croquet Club and Prospect Petanque have run 'Come and try' sessions and the Prospect Community Garden have run Introductory Sessions. You can learn Mahjong basics, 8-ball, snooker and continue to play at U3A and/or join a local Club. U3A member Jackie joined the 8-ball activity. She now plays regularly with the RSL women's 8-ball team.
Prospect U3A is a welcoming, inclusive place. As one member said "It's given me a new lease of life. I now have somewhere to belong, new friends and a chance to learn new things"
U3A is a self-funded, not-for-profit organisation with a membership fee of $40 per year. There are no payments for teaching (only reimbursement eg photocopying, materials).
It's exciting to know that an international organisation, with its origins in France in the 6o's, re-modeled in the UK in the 80's, landed in Melbourne in 1984, then started in Adelaide in 1986 is alive and thriving in Prospect!
Interested in finding out more?
· https://sacommunity.org/org/231827-U3A_Prospect
· Contact Jenny u3aprospect@gmail.com or 0410 434 048
· Come along to U3A Prospect RSL Hall Friday 9.30am-11am during school terms,
Have a look and decide if it's for you
· Visit them at Prospect Fair Broadview Oval, 27 October 2018

- Contributed by City of Prospect and Connecting Up volunteer Flavia from an interview with Jenny from Prospect U3A

Sign up for the newsletter!