Breaking the Silence in South Australia 24 Nov 2018
Submitted by Lorelle Molde on Mon, 11/05/2018 - 16:30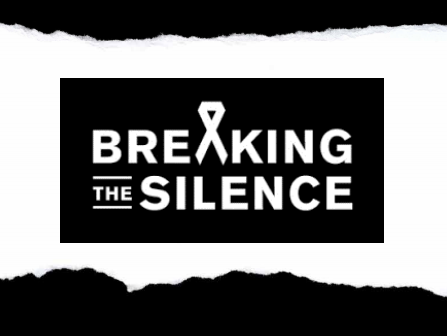 What: White Ribbon 'Breaking the Silence' March
When: 10am, Saturday 24th November 2018
Where: Parliament House steps, Adelaide
Why: Partner and Family Violence is unacceptable in all forms. All South Australians, regardless of their gender, sexual orientation, culture or religion are invited to march and show their support for this important cause. Domestic and family violence, including partner violence, affects individuals, families and communities across Australia.
"Domestic violence is a millstone grinding away victims very self. Instead, we want to help them attain milestones on their journey from victim, to survivor - to victor!
Michael O'Connell, 2018 White Ribbon March MC, Secretary-General and Chair UN Liaison Committee, World Society of Victimology and Consulting
Will you join us to stand up and break the silence on Saturday 24 November at Parliament House?
Hundreds will be gathering at Parliament House at 10am on Saturday 24 November to support the 2018 Adelaide White Ribbon March coordinated by White Ribbon Ambassadors, Advocates and Supporters.

The White Ribbon March has been organised by FADVAN, Family & Domestic Violence Advocacy Network since 2014 to commemorate the International Day for the Elimination of Violence against Women.
In a South Australian first, we will be meeting at Parliament House where the proceedings will take place featuring speeches from Carolyn Power MP, Assistant Minister for Domestic and Family Violence Prevention and Member for Elder, White Ribbon Ambassadors, School Leaders and young people.

After proceedings we will wave our organisational banners proudly (don't forget yours) and march united down King William Street to Victoria Square where we will be greeted by a small array of exhibitors sharing their experience and information on where survivors can get support. Next year, for the 5th year White Ribbon March anniversary, the FADVAN Expo will most likely cover the entire northern end of Victoria Square with entertainment, exhibits and art and drama installations. Registrations of interest will be collected by FADVAN's Expo Coordinator, Lorelle Molde on conclusion of the 2018 White Ribbon March.
Michael O'Connell, a White Ribbon Ambassador for over 7 years, will be the MC for the White Ribbon March. Michael knows first hand the the bravery and courage of victim-survivors who inspire others to take even the smallest of steps every day away from violence and towards the freedom that everyone deserves. Michael has heard thousands of lived experiences while dedicating his life for over 12 years as South Australia's first Commissioner for Victims' Rights.
Stuart Kitto, a member of the newly formed Murray Bridge White Ribbon Committee and Principal of Murray Bridge South Primary School, said the event sends an important message to our community that together, we can make change. "South Australia will not make excuses for violence against women. We will stand together as a strong society to change the habits, attitudes and ideas that have allowed this epidemic of violence to continue for far too long".
For enquiries on being an exhibitor in the FADVAN expo please contact Lorelle Molde on 0433 102 140 or lorelle.dvs@gmail.com
For interviews please contact Lisa May: 0447 710 221 or lisa.may@sa.gov.au
Facebook Event Page: www.facebook.com/events/2013497198670745/
Facebook Page: www.facebook.com/whiteribbonmarchadelaide/
White Ribbon Website: www.whiteribbon.org.au/events/white-ribbon-march-adelaide/
Family & Domestic Violence Advocacy Network (FADVAN) website: https://fadvan.network/white-ribbon/
Social Media: #BreakingtheSilence #WhiteRibbonDay #16Days #StandUpSpeakOut #EndVAW
Sign up for the newsletter!