GovHack Adelaide - Connections Event 23 August 2019
Submitted by SAcommunity on Wed, 08/14/2019 - 12:33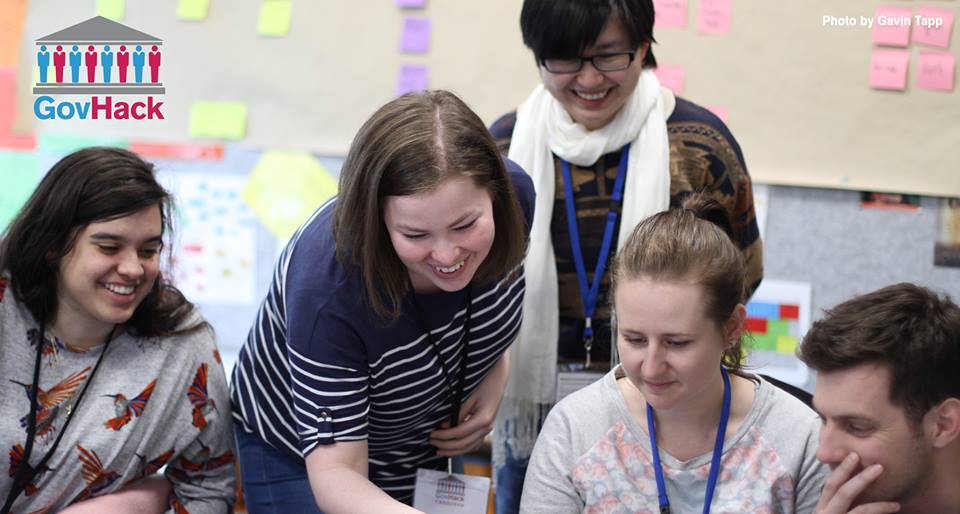 What: GovHack Adelaide - Connections Event
When: Friday 23 August 2019, 5.30pm - 7.30pm
Where: University of Adelaide
Level 2, Room number EM 205, Engineering and Math Sciences Building, University of Adelaide, North Terrace Campus, Adelaide 5005 (Venue sponsor: Adelaide University School of Economics)
How: Register >>Here https://hackerspace.govhack.org/events/adelaide_connections_south_australia_88
What is GovHack?
GovHack is an International Hackathon competition for people of all abilities who seek to make life better through open data. Across one weekend, competitors come together to form teams and solve challenges by creating innovative new projects.
46-hour competition
Promotes STEM skills and fosters teamwork
Encourages problem solving, programming and storytelling skills
Youth and Adult categories
Local, state and national prizes
What is the GovHack Connections Event?
Interested in GovHack? Come along to the Connections Event, an information session on the competition to give an overview and where you can find out what it is all about.
This is a chance to:
Learn about the official Adelaide event and special interest themes
Meet like-minded people, find, create or join a competition team
Talk to data mentors about the open government data they share and any insights they may have
Discuss tips and tricks with Tech-savvy mentors to help you create winning concepts

Tell Me More!
Watch a sneak peak of what the GovHack competition can involve from the youth event held in Mount Gambier >>here https://drive.google.com/file/d/1SxJrqmBlVIq4mrDn_ZZW6wkxflLEsF-E/view
What type of Open Data is available?
Official Data for the GovHack Competition for 2019 is available >>here: https://hackerspace.govhack.org/data_sets

Specifically, you can find South Australian Data on this list at Data.SA data.sa.gov.au
Looking for SAcommunity open data to use in the competition?
The SAcommunity open data export can be found within the Data.SA website >>here
https://data.sa.gov.au/data/dataset/south-australian-community-services-directory/resource/6da569f3-9902-478b-9bba-e6a71c50597b

But wait! When is the Competition?
The Competition Event will be held on the weekend 6-8 September 2019 Level 2, Room number EM 205 Engineering and Math Sciences Building
University of Adelaide, North Terrace Campus, Adelaide 5005


Sign up for the newsletter!