City of Prospect Community Grant 2018
Submitted by SAcommunity on Mon, 05/21/2018 - 18:50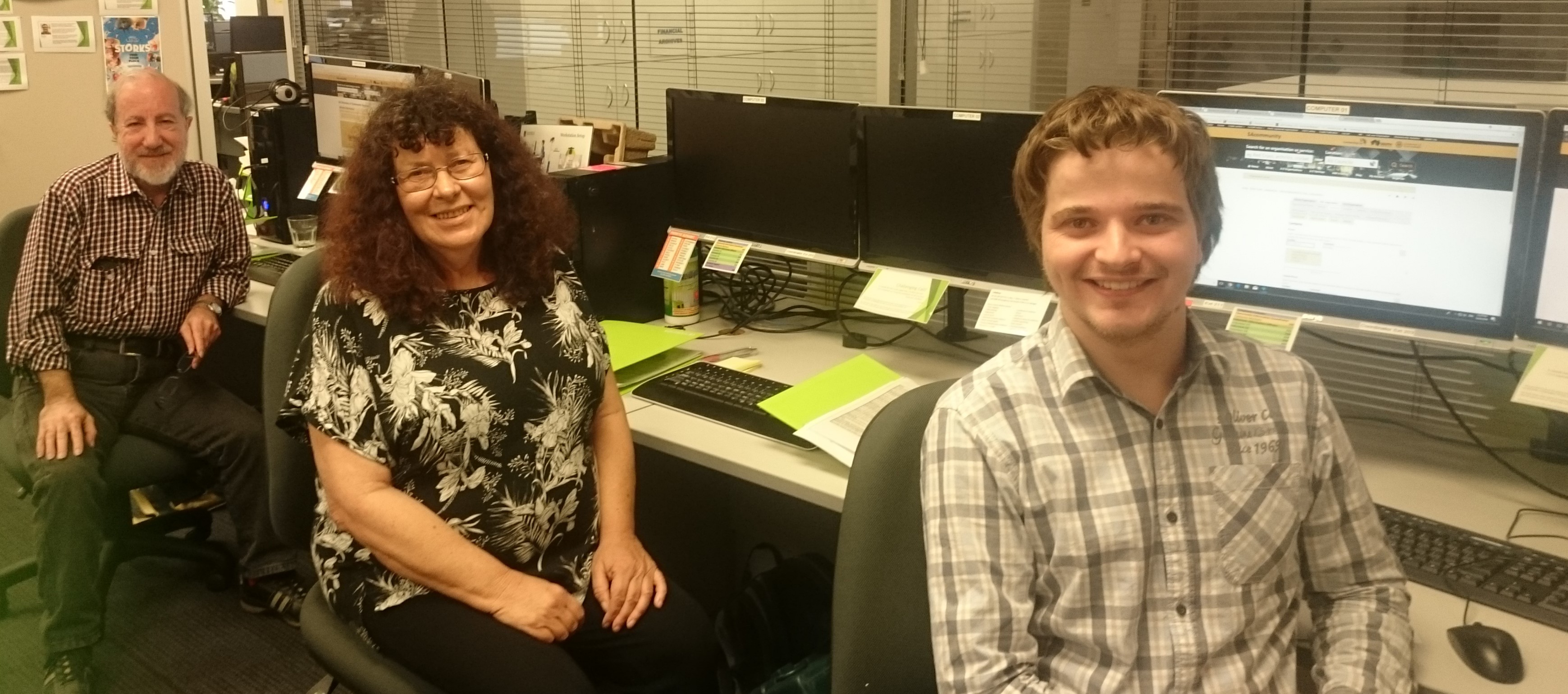 SAcommunity volunteers would like to thank the City of Prospect for their Community Support Fund in this National Volunteer Week 21 - 27 May 2018.

City of Prospect is an SAcommunity partner and as part of their council's strategic plan, has a target for "a strong community network linked to local community organisations" ensuring that council will work with SAcommunity to confirm that information on the clubs, community groups and agencies located and working within Prospect are current.

The fund enabled the purchase of office chairs and computer monitor risers for the City of Prospect volunteers who assist with updating their local council community services as well as other services information on the SAcommunity online directory. The equipment has enabled the volunteer community editors to more quickly and easily adjust their workstations.

'There is a lot of screen work in the role and different volunteers come in every day. The new monitor risers and chairs enable a fast, easier set up across multiple users. The time that was consumed in setting up each day - in swapping chairs and boosting screens with books - can now be applied directly to typing in updates'

Can SAcommunity assist your council?
SAcommunity can assist councils to provide comprehensive and current community information and make it available to the public via the web, accessible on the One Card network of public library catalogues across the state and through Data.SA, the South Australian Data Directory for innovative data reuse.

Councils who are SAcommunity partners can export relevant information directly from the database for use in publications, communication, consultation and research on services in their council.

Connecting Up provides training and support to councils involved in the program with contributing members including staff working in libraries, community information, community development, volunteering, tourism, events and programs able to access data.

Currently Connecting Up is running an in-house program training volunteers from the City of Prospect and Tea Tree Gully Council to contribute to their datasets in the SAcommunity directory.

Looking for more information?
The SAcommunity Film (2min 30sec) provides an overview of the service from key stakeholders. The film features an information service provider, community organisation and City of Prospect council who explain how the directory is used by them to connect people with services.

Contact the SAcommunity team at support@sacommunity.org 08 8212 8555 extension 203 for more information on how SAcommunity can assist your council or library.

Sign up for the newsletter!