Making History 2018: Reimagining the Past
Submitted by SAcommunity on Mon, 08/20/2018 - 17:11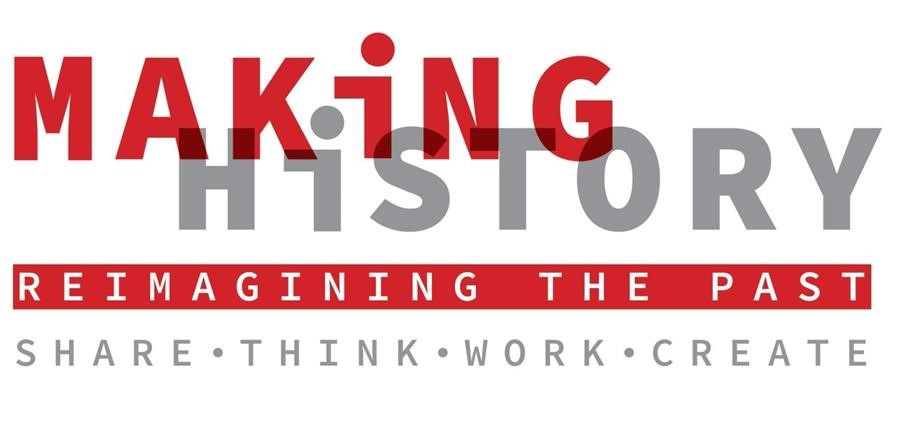 What: Making History 2 1/2 day workshop
When: 2nd - 4th November
Fri 1.30pm - 5.30pm; Sat 9.30am - 4.30pm; Sun 10am - 4pm (times may change)
Where: History Trust of South Australia, Torrens Parade Ground, Victoria Drive, Adelaide
Who: History groups, museum groups, collecting organisations, interested students, volunteers and community members
Cost: Early bird (closes 2 Oct) $100 / concession $90 Register here
Bursaries are available for regional participants ask for an application form
Contacts:
Bursaries: Amanda or Pauline phone 8203 9888 or email community@history.sa.gov.au
Information /Registration queries: Allison Russell or Britt Burton phone 8203 9888 or email makinghistory@sa.gov.au
Making History 2018: Reimagining the Past
Join the History Trust in Adelaide for an exciting two and a half days of participatory workshops and activities, when we will dive deep into museums, history and audiences. Our theme for the event will be South Australia's history, and together we will explore innovative ways to share and interpret these stories.
Making History 2018 will be a stimulating weekend, in which people are encouraged to immerse themselves in the task at hand, exploring different ways of presenting history and museums. Participants might find themselves planning a new pop-up display, developing an education resource, designing a digital program or project, creating an event plan, designing a tour, or something else again.
Participants will work in teams to discover new ways of doing history, using local resources as inspiration. Teams will have expert mentors to help them on their mission. You will have time to learn and practice new skills, new ways of doing things, and have plenty of opportunities to meet people in the statewide history network.
We are looking for anyone with a passion for history, collections, museums or their community. We welcome people with all types and levels of experience, including volunteers and students in all areas.
~ Contributed by the History Trust
Sign up for the newsletter!