February Community Events 2019
Submitted by Meika Bottrill on Fri, 02/01/2019 - 12:54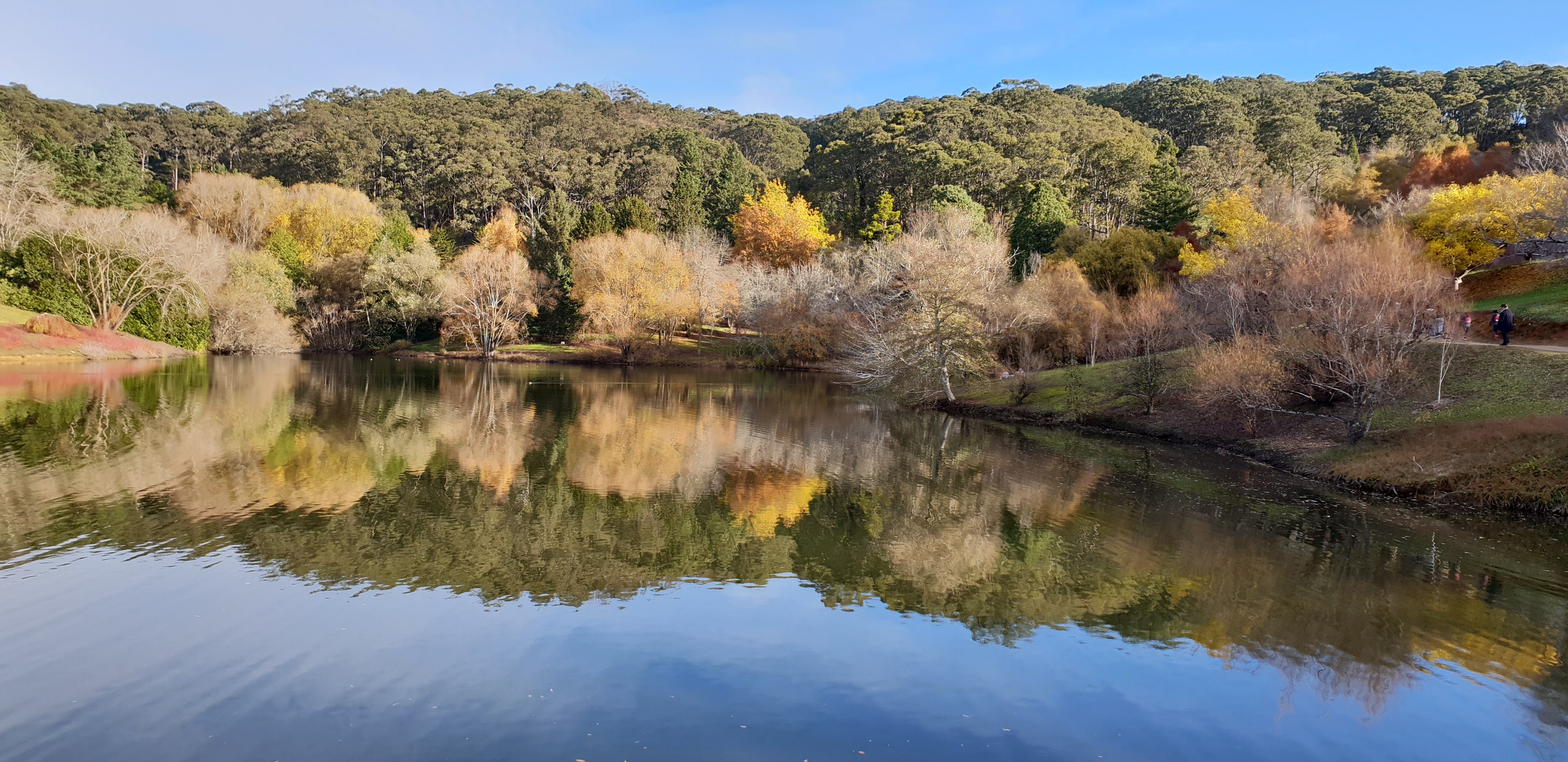 Photo: Mt Lofty Botanic Gardens courtesy of Chen Li

2 February
World Wetlands Day theme: "Wetlands and climate change" In SA: Visit wetlands available such as the Greenfields Wetlands, Warriparinga Wetlands and Paddocks Wetlands.

3 February
To celebrate World Cancer Day on the 4th of Feb, In SA: Marilyn Jetty Swim Brighton on Sunday 3 Feb. Glam up and raise money for the Cancer Council in the Marilyn Jetty Swim.

5 February
Connecting Up Webinar for not-for-profits: Which Cloud Accounting Software? 11.30am - 12.30pm (12 - 1pm AEDT). An overview of the MYOB, Xero and QuickBooks products, pointing out their strengths and weaknesses when it comes to Not-for-Profit organisations.

6 February
Feeling Hot Hot Hot! Heatwave hypothetical
Hosted by the City of Adelaide with Resilient East - a climate change adaptation and development initative
6pm stalls, Panelled Discussion 6.30pm - 8.30pm at Adelaide Town Hall
Discussion by a panel of experts on the challenges posed by heatwaves in Adelaide and practical actions that can be taken to manage risk.
6 February
Connecting Up Webinar for not-for-profits: Introduction to SharePoint 10.30 - 11.30 (11am - 12pm AEDT)

7 - 8 February
I Am Adelaide, Creative Writing Workshop at the Migration Museum with writer Lindsay Nightingale, 1pm – 4pm.

9 February
Chinatown Adelaide Lunar New Year Street Party
Hosted by Chinatown Adelaide SA Inc.
Moonta St & Gouger St Adelaide 12pm – 10pm. Stage performances, food stalls and Lion Dances.

9 - 10 February
Chilli Fest Willunga, hosted by Willunga Recreation Park, 5 Main Road Wilunga, Sat 10am – 5pm; Sun 10am - 4pm. A wide range of chilli plants, produce and food.

9 - 10 February
Vietnamese New Year Festival, hosted by the Vietnamese Community in Australia - SA Chapter Regency Park Reserve, Starts Feb 9th at 12pm Ends Feb 10 at 10pm

10 February
Zdravei Festival, a Bulgarian Festival hosted by the Bulgarian Educational and Friendly Society Adelaide, 443 Tapleys Hill Rd, Fulham Gardens, 10am - 6pm

13 February
UNESCO World Radio Day In SA: Listen, join or volunteer with one of the many Community Radio stations listed

14 February
Library Lovers' Day, show your love for libraries In SA: Visit your local library

15, 16, 22, 23 February
Ebenezer Night Markets on Friday & Saturday nights from 5:30pm. Delicious foods, artistic creations and live music.

15 February – March 17
Adelaide Fringe Festival - not-for-profit open access arts festival

20 February
Semaphore Heritage Walk by Port Adelaide Historical Society, 6:30pm – 8:30pm.
20 February - 13 March
Connecting Up Webinar for not-for-profits: Newsletter Writing Bootcamp 10.30am (11am AEDT)
Session 1 – Wednesday 20 February 2019
Session 2 – Wednesday 27 February 2019
Session 3 – Wednesday 6 March 2019
Session 4 – Wednesday 13 March 2019
22 February
Klemzig Outdoor Cinema, hosted by City of Port Adelaide Enfield, Klemzig Reserve.
Free screening of The Greatest Showman, 6:30pm. Bring bean bags, rugs and a picnic.

22 - 24 February
62nd Loxton Mardi Gras family fun festival and parade

23 February
Marion Celebrates Festival Marion Cultural Centre, 5pm – 9pm. Exploring the theme "Many Cultures, One Earth," through food trucks, market stalls, workshops and performances.

23 February
Kangarilla 50/50 Dancing, hosted by Kangarilla Progress Association, Kangarilla Community Hall, Kangarilla, 8pm. 50/50 dances, supper and raffle with Live 3-piece band.
26 February
Annual Pairs Tournament (Lawn Bowls) hosted by Brinkworth Bowling Club, Brinkworth

28 February - 24 April
Connecting Up online workshop: Digital Transformation/IT Strategy on a Plate
Sign up for the newsletter!