Volunteering at Connecting Up
Submitted by SAcommunity on Thu, 11/09/2017 - 11:41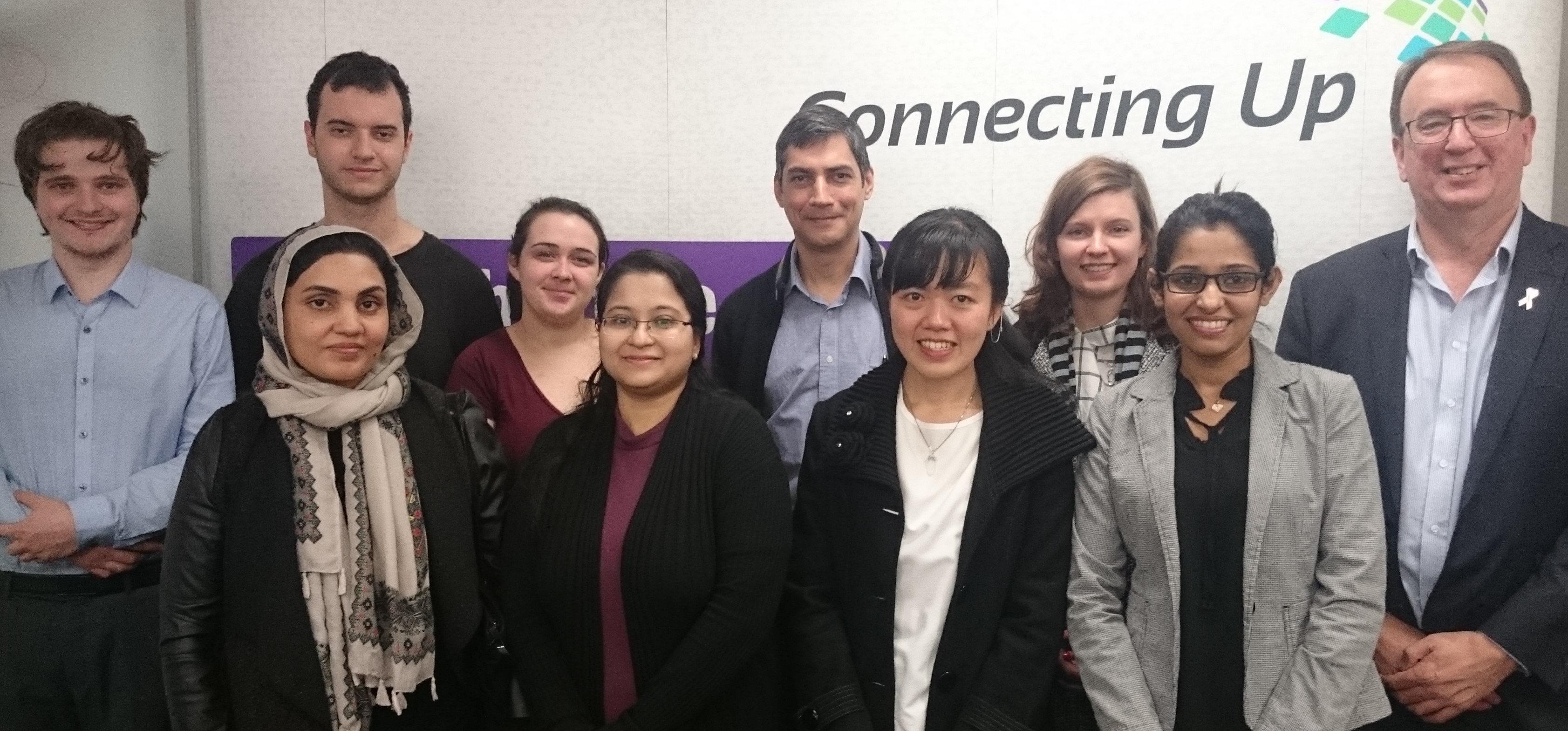 Photo: Volunteers participating in training course
Need Real World Experience?
Connecting Up www.connectingup.org understands that you plan to enter the job market with your current skills or qualifications; however, we also know that administrative skills and real world experience are needed in most industries. Volunteering for a not-for-profit may assist. Try ours!
Practice your information management, computer and customer service skills
Connecting Up is seeking enthusiastic volunteers to assist in keeping the SAcommunity directory and the Connecting Up database up to date in their central city-based office on Leigh Street, Adelaide.
We are looking for volunteers to join in the spirit of the chase! Search online for community services, such as government and non-government charities and not-for-profits. Call and email organisations to obtain current information and use style guides to update and arrange the information on our web-based public directory and database to help people connect to the services they need. Interview groups for social media storytelling to help raise their profile and encourage community participation.
Check-out our volunteer-made film here: https://youtu.be/vF1xk_dsFEE
Volunteers who know the value of community information and connections, who appreciate the need for attention to detail, have computer, email and Internet experience and a friendly phone manner. We are looking for people able to work in a team and independently for a minimum of 4 hours a week, flexible around study, work, family or volunteer needs.
SAcommunity data is used by stakeholders including public libraries, councils, service providers and the public for referrals, communication and research. Content is provided to Data.SA South Australian Government Data directory , accessible through Public Library Services "One Card" state-wide library network to team resources with services, and is available for GovHack, an open data competition for creative and innovative services.
The Connecting Up database is used towards connecting the not-for-profit sector to the right tools and capabilities they need to fulfil their mission and to bring about positive social change.
Volunteer and help your local community
SAcommunity www.sacommunity.org is South Australia's hub of community information, a free and online directory of SA community services supported by the Government of South Australia and Public Library Services. Find out more about the directory here: youtu.be/AutA9oMz-lI

Volunteer in a recognised not-for-profit organisation that brings about positive social change
Connecting Up www.connectingup.org is a not-for-profit that provides a variety of technology-based information, products such as donated and discounted software and hardware, and services to eligible not-for-profits.
Connecting Up services are available in Australia, New Zealand and throughout South East Asia and the organisation works to develop relationships with business, community and government sectors for not-for-profit development.
Connecting Up is a member of the TechSoup Global Network. All partners are leading civil society organisations and manage a range of capacity building programs in their countries.

How can I apply?
Please email us a copy of your current resume and a cover letter explaining why you would like to join our volunteer information team to the Community Information Coordinator at cm@connectingup.org

Sign up for the newsletter!